Town Board Meetings
2nd Thurs - 7:00 PM
Ludington Town Hall
E19980 County Rd D
Fall Creek
Meeting dates are subject to change. Watch for agenda postings.
Mailing Address


S1590 State Road 27
Augusta, WI 54722
715-563-5472
Town Shop
N956 Town Shop Rd
Fall Creek, WI 54742
715-456-3890
Town of Ludington Bulletin Board
---
Notice of Budget Hearing and Special Town Meeting of Electors
Notice is hereby given that on Thursday, November 10, 2022, at approximately 7:30 p.m., a PUBLIC HEARING on the PROPOSED 2023 BUDGET for the Town of Ludington will be held at the Town Hall.
Notice is hereby given, immediately following the Budget Hearing, a special town meeting of the electors will be held.
Both meetings will be held immediately following the regular town board meeting which begins at 7PM.
Also note - a Budget Preparation meeting will be held Wed., Nov. 2 at 6PM at the town hall.
---
Playground Equipment
The Ludington picnic, pavilion, park area, across from the Ludington Town Hall, has been well used and the Board has heard many positive comments. The playground area was a popular "hang out" for students while waiting for the summer bus. Because of this popularity, the Board is happy to share with you that there is new playground equipment for everyone to enjoy.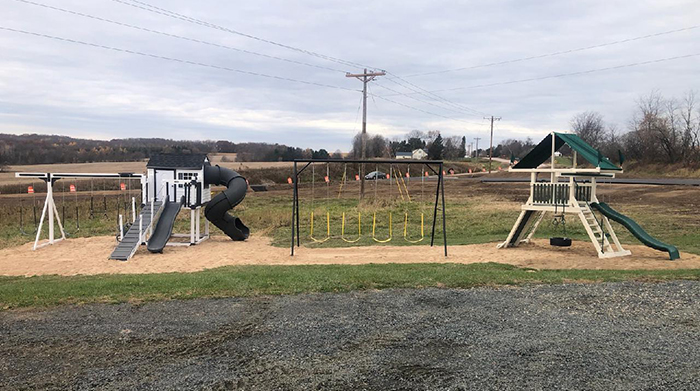 ---
History of Town of Ludington