Town Board Meetings
2nd Thurs - 7:00 PM
Ludington Town Hall
E19980 County Rd D
Fall Creek
Meeting dates are subject to change. Watch for agenda postings.
Mailing Address


S1590 State Road 27
Augusta, WI 54722
715-563-5472
Town Shop
N956 Town Shop Rd
Fall Creek, WI 54742
715-456-3890
Town of Ludington Bulletin Board
Playground Equipment
The Ludington picnic, pavilion, park area, across from the Ludington Town Hall, has been well used and the Board has heard many positive comments. The playground area was a popular "hang out" for students while waiting for the summer bus. Because of this popularity, the Board is happy to share with you that there is new playground equipment for everyone to enjoy.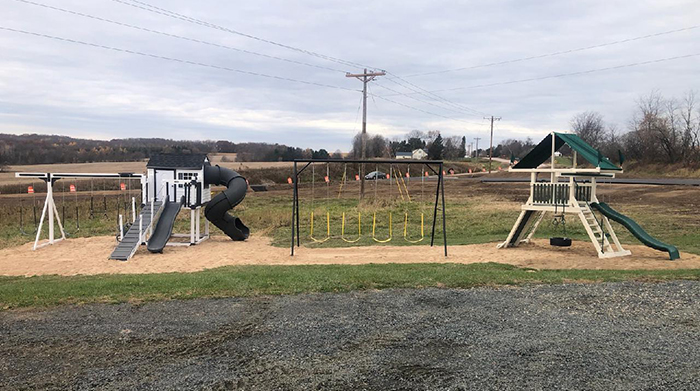 ---
History of Town of Ludington

"The Town of Ludington will seek to preserve its rural character,
promote a good neighbor attitude, discourage entities having a negative impact upon residents,
and will strive to protect the rights of property owners."
Ludington Mission Statement as stated in the Comprehensive Plan